Mission Inter Gentes: An Egalitarian Missiology for the 21st Century
Start Date:
End Date:
Location:
The Maryknoll Sisters Center
10 Pinesbridge Road
Ossining, NY 10562
Ever since Pope Paul VI challenged us to be open to being evangelized by those we seek to evangelize, mission has become a highly collaborative endeavor, with Gospel empowerment rather than conversion as the primary goal. Our former emphasis on Mission Ad Gentes is that of bringing the Good News of the Gospel to those we perceived to be in the darkness of ignorance, poverty, and sin. Inevitably this translates not merely into the spread of the Gospel but also the concept of planting the Christian Church among peoples of other faiths and other spiritual traditions.
From around the mid-twentieth century the missionary undertaking changed dramatically. From the primary emphasis on religious conversion, the horizon expanded to include the development of the whole person in more wholesome cultural contexts. Education, health care, development, multi-faith dialogue, justice-ministry, care for creation, reconciliation, the plight of migrants and refugees, all became central features of the missionary vocation.
Accompanying these developments, were a range of new collaborative endeavors, employing the wisdom and skills of people, many of whom did not belong to one or other missionary congregation. New emphasis on lay involvement came to the fore as did the need to employ resource people from local cultural contexts, across a range of ethnic and religious allegiances.
Central to this expanded and more complex horizon - what David Bosch called the new missionary paradigm - was a theological shift, the full implications of which are still being assessed, and will be a central feature of this week-long Institute, namely our primary allegiance to the Kingdom of God, above and beyond every denominational concern. It is this empowering and liberating vision that inspires contemporary missiology.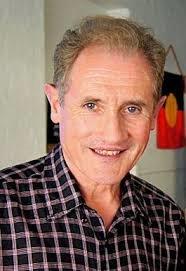 Resource Person: Diarmuid O'Murchu, MSC, is a member of the Sacred Heart Missionary Order and a graduate of Trinity College, Dublin Ireland, He is a social psychologist and most of his working life has been in social ministry, predominantly in London, UK. In that capacity he has worked as a couple's counselor, in bereavement work, AIDS-HIV counseling, and, in more recent times, with homeless people and refugees. As a workshop leader and group facilitator he has worked in Europe, USA, Canada, Australia, The Philippines, Thailand, India, and in several African countries, facilitating programs on Adult Faith Development. His best known books include Quantum Theology (1996 - revised in 2004), Ancestral Grace (2008), Jesus in the Power of Poetry (2009), Christianity's Dangerous Memory (2011), In the Beginning was the Spirit (2012), God in the Midst of Change (2013) and Beyond Original Sin (2018). All of these published by Orbis Books.
Recommended Readings:
Bevans, Stephen B. & Schroeder, Roger P. Constants in Context: A Theology of Mission for Today. Orbis, 2004.
Bosch, David J. (20th anniversary edition).Transforming Mission: Paradigm Shifts in Theology of Mission. Orbis, 2011.
Gallagher, Robert L. & Paul Hertig. Contemporary Mission Theology:Engaging the Nations. Orbis, 2017.
O'Murchu, Diarmuid. Christianity's Dangerous Memory. Orbis, 2011.
In the Beginning was the Spirit. Orbis, 2012.
Incarnation: A New Evolutionary Horizon. Orbis, 2017.
Phan, Peter C. The Joy of Religious Pluralism: A Personal Journey. Orbis, 2017.