Traveling the Road to Joy with Thomas Merton and Friends
Start Date:
End Date:
Location:
The Maryknoll Sisters Center
10 Pinesbridge Road
Ossining, NY 10562
Rejoice always," St. Paul urged the Thessalonians. (1 Thes. 5, 16) Pope Francis struck a similar cord in a recent homily: "Joy is the air Christians breathe." Just how do we breathe deeply the air of joy? What is joy? How do we find joy? How do we nurture joy in ourselves and foster its growth in our communities? What are the obstacles to joy? What does the practice of joy entail?
Reminding us that we are created for joy, Thomas Merton, monk, mystic and prophet, invites us to travel the road to joy – a road which, as he explains to a young friend name Grace, "is mysteriously revealed to us without our exactly realizing it (The Road to Joy: Letter to Old and New Friends)." With Merton as our guide, we will explore joy – its dimensions, its dynamics and its practice. Major themes will include the joy of being human, the joy of friendship, the joy forgiveness and compassion, the joy of mission and service, the joy of communion and community, and the joy of the cosmic dance.
Our focus on joy will serve as a lens through which we might view anew Merton's legacy of engaged spirituality and his calls to contemplation, compassion, and unity. During our week together, we also will draw on the wisdom and insights of Merton's friends and kindred spirits who, like Merton, have planted signposts to guide us along the road to joy. Among them will be spiritual masters such as Abraham Heschel, Etty Hillesum, the Dalai Lama, Thich Nhat Hanh, David Steindl-Rast, Howard Thurman, Julian of Norwich, Meister Eckhart and Rainer Maria Rilke.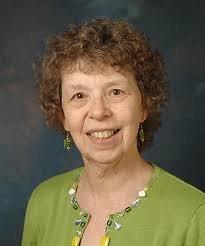 Resource Person: Christine Bochen, PhD, is Professor Emerita of Religious Studies at Nazareth College in Rochester N.Y. where she held the William H. Shannon Chair in Catholic Studies..She holds a Master's and a Doctorate from the Catholic University of America. She is a founding member and past president of the International Thomas Merton Society. In addition to Essential Writings (Orbis, 2000), Bochen has edited several other volumes of Merton's writings and co-edited The Thomas Merton Encyclopedia, published by Orbis Books in 2002.
Recommended Readings:
Thomas Merton. The Road to Joy: The Letters of Thomas Merton to New and Old Friends. Edited by Robert E. Daggy (New York: Farrar, Straus and Giroux, 1989)
The Courage for Truth: Letters to Writers. Edited by Christine M. Bochen (New York: Farrar, Straus and Giroux, 1993)
Dancing in the Water of Life: Seeking Peace in the Hermitage (Journals V: 1963- 1965). Edited by Robert E. Daggy. (New York, NY: HarperCollins, 1997)
Thomas Merton: Essential Writings. Selected with an Introduction by Christine M. Bochen. (Maryknoll, NY: Orbis, 2000)
Thomas Merton: A Life in Letters. Selected and edited by William H. Shannon and Christine M. Bochen. (New York: NY: HarperCollins, 2008)
Bridges to Contemplative Living with Thomas Merton. Edited by Montaldo, Jonathan and Toth, Robert G. Series #5 "Traveling your Road to Joy" (Notre Dame: Ave Maria Press, 2011). Will be used in the program.
On Christian Contemplation. Edited, with an introduction by Paul Pearson. (New York, NY: New Directions, 2012)
On Eastern Meditation. Edited, with an introduction by Bonnie Thurston. (New York, NY: New Directions, 2012)
Thomas Merton: Selected Essays. Edited with an Introduction by Patrick F. O'Connell. (Maryknoll, NY: Orbis, 2013)