Oasis in the Overwhelmed
Start Date:
End Date:
Location:
The Maryknoll Sisters Center
10 Pinesbridge Road
Ossining, NY 10562
PROGRAM CANCELLED!
Are you looking for calm in the chaos? – for more clarity and sanity in our fast-moving world? You're not alone.
We live in extremely challenging times. Day by day, stress seems to increase exponentially. That's the Bad News. The Good News? The new neuroscience assures us that we can re-wire our own brains to increase our resilience, our health, our happiness, our hope. The Oasis 60-second Strategies will give you simple, practical and powerful ways to do this.
In our days together, we will take time to ponder the really big questions, like Who am I? and What am I here on this earth for? – and we'll deal with the nitty-gritty questions, like How to handle tough conversations with friends who are on the "opposite" side? and How to maintain my own sanity in the midst of terrible events? You will have the opportunity to learn and practice simple, powerful strategies to help you find calm in the chaos, your own "oasis in the overwhelm."
In the words of Jon Kabat-Zinn, "You can't stop the waves – but you can learn to surf."
And Millie's words: "Calm doesn't mean comatose!"
Come surf with us. Refresh and renew yourself so you can take powerful action!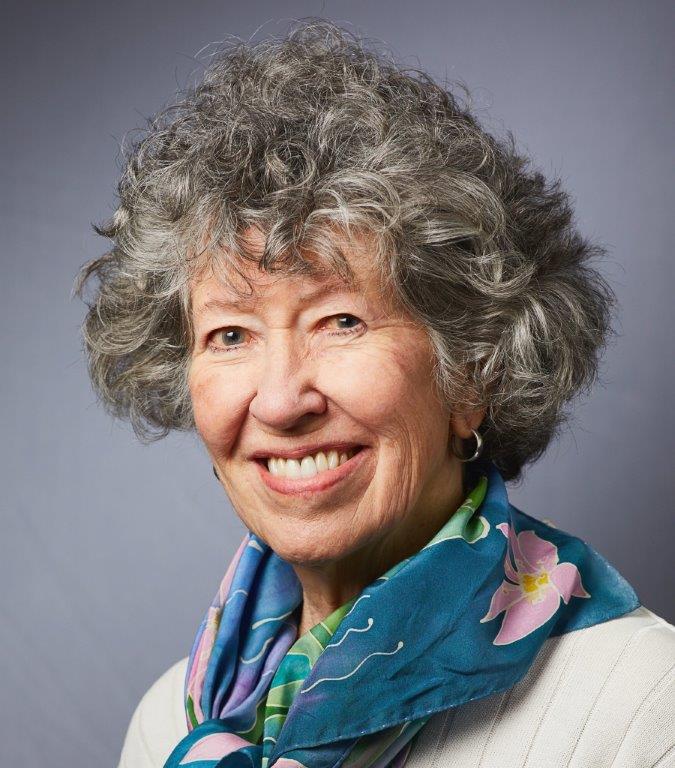 Resource Person: Millie Grenough, MAT, ex-shy Kentuckian turned international trainer, ex-nun turned nightclub singer, is known for her ability to inspire others to do what they thought was impossible. Her eight years as a Maryknoll Sister and six years' of life and work in Latin America and Europe exposed her to wisdom from many cultures. She uses this wisdom to teach non-singers to sing, shy people to present with confidence, frazzled folks to focus, Type A folks to work smarter, and warring teams to work together.
It took a near-death accident for Millie to wake up to the franticness of her own fast-paced lifestyle. During her months of recuperation, she realized that she needed to change if she wanted to keep on living. In her months of recuperation she developed simple 60-second Strategies to keep herself from being swept up in the rat race when she returned to work.
The strategies worked. Her colleagues noticed, and asked her to share the secret. Since then, Millie has taught the Oasis in the Overwhelm strategies to thousands of people around the world. Her Oasis Training Program has graduates throughout the USA, in Panama, Puerto Rico and New Zealand. Millie is an Executive Coach, Social Worker, Clinical Instructor in Psychiatry at Yale University School of Medicine, wife, stepmom and grand mom to six lively pre-teens - they call her GranMillie!
Recommended Readings:
Dalai Lama and Goleman, Daniel. Destructive Emotions: How Can We Overcome Them? (New York: Bantam Books, 2003)
Grenough, Millie. OASIS in the Overwhelm: 60-Second Strategies for Balance in a Busy World, book & CD. (Beaver Hill Press, 2012) (also available in Spanish)
OASIS in the Overwhelm 28-Day Guide: Rewire Your Brain from Chaos to Calm. New Edition. (Beaver Hill Press, 2013)
Kabat-Zinn, Jon. Full Catastrophe Living: Using the Wisdom of Your Body and Mind to Face Stress, Pain and Illness. Revised Edition. (New York: Delacorte Press, 2013)
Wherever You Go, There You Are & others. (Hyperion, 1994)
Hanh, Thich Nhat. The Miracle of Mindfulness: A Manual on Meditation. Boston: Beacon Press, 1999)
Peace Is Every Step: The Path of Mindfulness in Everyday Life (New York: Bantam Books, 1991)
Sapolsky, Robert. Why Zebras Don't Get Ulcers: An Updated Guide to Stress, Stress-Related Diseases & Coping. (W.H. Freeman & Co, 1998)
Behave: The Biology of Humans at Our Best & Worst. (Penguin, 2018)
Taylor, Shelley E. The Tending Instinct: How Nurturing Is Essential to Who We Are and How We Live. (Times Books, Henry Holt & Company, 2002)
Taylor, Jill Bolte. My Stroke of Insight: A Brain Scientist's Personal Journey. (Viking, 2006). Also see Jill Bolte Taylor on YouTube.