All the Light We Need
Start Date:
End Date:
Location:
The Maryknoll Sisters Center
10 Pinesbridge Road
Ossining, NY 10562
This program will be a reflection on what holiness means in 2019 - holiness as it is found in both the struggle to work, create, and care in the world of action, as well as to find new ways to be contemplative in a 24/7 world. The group will search together for what it means to live responsive to both polls of the contemplative - active paradox as a means of spiritual commitment.
Two sources will primarily be used to guide the participants: Gaudete et Exsultate by Pope Francis and the Biblical Tradition. The Exilic literature will especially be used to draw wisdom from an ancient source and to provide a mirror for our current reality. The sessions will be an exploration of what it means to be faithful in the radically changing context of our current time, a time of new challenges where the old answers limp and new ways are being explored.
The hoped for outcome is that participates will hear these resources not just with their ears but with their whole being. The reflection will include time for presentations, contemplation and faith sharing. Participants are asked to read Gaudete et Exsultate before they arrive and to bring a copy with them.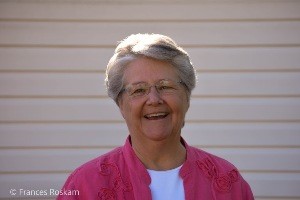 Resource Person: Sr. Nancy Schreck, OSF, D.Min, currently serves as the Program Director for Excel in Okolona Mississippi where she has worked for over 25 years. Nancy has also served as a presenter and facilitator for religious groups throughout the nation as well as internationally. She served as the President of the Leadership Conference of Women Religious and as the U.S. Delegate to the International Union of General Superiors. She has ministered as a high school and adult educator, formation director and on her congregational leadership team from 1992-2000, and again from 2008 - 2014. She holds an MA from Boston College and a Doctorate in Ministry from The Pacific School of Religion in Berkeley CA. At both levels Nancy's specialize course work was Biblical studies.
Recommended Readings:
Brueggemann, Walter. Sabbath As Resistance: Saying No to the Culture of Now. Westminster John Knox Press. Louisville, Kentucky. 2014
Nepo, Mark. Seven Thousand Ways to Listen: Staying Close to What is Sacred. ATRIA - Simon & Schuster Inc. New York, NY. 2012
Palmer, Parker. The Active Life: A Spirituality of Work, Creativity and Caring. Jossey – Bass. San Francisco, CA.1990
Wheatley, Margaret. Who do we Choose to Be? Facing Reality, Claiming Leadership, Restoring Sanity. Bennet-Koehler Publishers Inc. Oakland, CA. 2017