Creating Communities of Hope on a Global Scale-Monrovia
Start Date:
End Date:
Location:
The Maryknoll Sisters Residence
Monrovia, CA 91016
The Spirit is speaking loudly at this time, exhorting us to attend ever more deeply to God's call to us in the depths of our being as well as more widely in the midst of the cries of God's people and God's earth.
This time asks us to be Hope in all ways and one way deep in our tradition is through community. Creating community today must be linked both locally and globally, and this invites a deepening of our spiritual roots, an interlinking in our common mission and concreteness to faith in action. Our days together will look at areas that ask for revitalization in religious life today. The moral and religious imagination beckons us to be opened beyond what we see today and toward the future God is already creating.
This time also asks us to build community with all with whom we collaborate for mission. Pope Francis invites all baptized to live as 'missionary disciples' (Joy of the Gospel). Collaboration for mission thus includes a transformative invitation to all of us to create communities of hope across life commitments and continents in building the Reign of God.
With lenses that include scripture, tradition, the arts and the sciences, we shall consider vowed life, collaboration for mission, community, interculturality, communal discernment, and spirituality for mission today. **This program welcomes both members of consecrated life and all collaborators in mission. **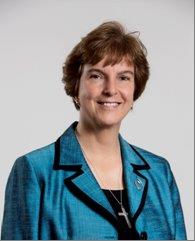 Resource Person: Maria Cimperman, RSCJ, PhD is Associate Professor of Theological Ethics at Catholic Theological Union (CTU) in Chicago. She is also Director of the Center for the Study of Consecrated Life (CSCL) at CTU. She works at the intersections of social ethics, moral theology and spirituality.
Equal to her passion for ethics is her passion for engaging in topics related to contemporary religious life. Maria presents and engages nationally and internationally on contemporary religious life issues, particularly engaging the wider theological, pastoral and global concerns of religious life with a desire to respond to the future God is creating as we respond to God's people and all of creation.
An engaging speaker who enjoys offering a global perspective with a reflective lens that looks at the realities and needs around us, Maria works on various religious life topics with women and men in various stages of initial and ongoing formation, leadership groups and with congregations discerning future directions.
Among her various publications are two books, When God's People Have HIV/AIDS: An Approach to Ethics, and Social Analysis for Pastoral Praxis: When Faith Becomes Action, both published by Orbis. She is currently completing a book title, Religious Life For the 21st Century: Creating Communities of Hope on a Global Scale
Recommended Readings:
Gittins, Anthony, Living Mission Interculturally: Faith, Culture, and the Renewal of Praxis, Michael Glazier, 2015
Schreiter, Robert J Spirituality of Reconciliation: Spirituality and Strategies, Orbis Books, 2000.
Pope Francis, The Joy of the Gospel/Evangelium Gaudium, Vatican, 2013.
Schneiders, Sandra, Religious Life in a New Millennium, Vol. 1,2,&3, Paulist Press