Our Incompleteness is our Dignity: Faith Confirmed in Film
Start Date:
End Date:
Location:
The Maryknoll Sisters Center
10 Pinesbridge Road
Ossining, NY 10562
John of the Cross believed we are created to need God and "our incompleteness is our dignity." Most cultures assert the opposite: "need no one; be self-sufficient!" Film artists remind us of our relationships and life experiences often leave us confused, empty and anxious. John of the Cross says "when we utter our appeal from there, we are being mature, being what we were meant to be . . . and if our anxieties are tokens of our deeper need, then when it begins to ache, this is not an obstacle to prayer. It can be the point which opens on to God," (cf. Iain Matthews, The Impact of God). We will explore these truths through film and in dialogue along with Christian spiritual sources.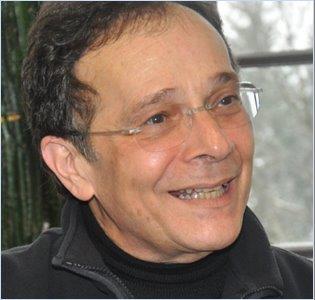 Resource Person: Larry Lewis, MM, PhD, ordained in 1975, Larry first served in the Hua Ming Counseling Center, Taipei, Taiwan. 1988-1991, he taught American literature, family psychology, writing and film at Wuhan University of Technology, Wuhan, China. He was appointed Rector of Maryknoll Seminary New York for 6 years and for 20 years co-coordinated a Project through which bishops in China sent priests and sisters to the U.S. to earn graduate degrees to better serve the Church in China. Since 2003 Larry has offered retreats and taught spirituality throughout China. He just completed four years at the Cenacle Retreat Center, Ronkonkoma, NY, and is currently in the Maryknoll Office of Society Personnel, Maryknoll, New York. Larry holds a doctorate in Spirituality from Duquesne University, Pittsburgh, PA. He authored The Misfit, Orbis 1997.

Recommended readings
Bolz-Weber, Nadia. Accidental Saints. Convergent Press, 2015
Bussie, Jacqueline. The Laughter of the Oppressed. T&T Clark International, 2007
Fujimura, Makoto. Silence and Beauty. IVP Books, 2016
Karr, Mary. Sinners Welcome. HarperCollins Publisher, 2006
King, Heather. Holy Desperation. Loyola Press, 2017
Keenan, James F. The Works of Mercy Rowman & Littlefield, 2017
Matthews, Lain. The Impact of God . Hodder Headline Ltd, 1995
Trenshaw, Cynthia. Meeting in the Margins She Writes Press, 2015