Following Jesus on the Path of Non Violence
Start Date:
End Date:
Location:
The Maryknoll Sisters Center
10 Pinesbridge Road
Ossining, NY 10562
Long time activist and author, Fr. John Dear, will lead us in reflections on the life of Jesus from the perspective of Gandhian/Kingian nonviolence. He will help us reflect on the world of violence and the alternative of active nonviolence, then take us through the Sermon on the Mount, Jesus' engaged nonviolence, his campaign of nonviolence to Jerusalem, his resistance in the Temple, his execution and resurrection, and what it might mean for us as mature disciples of the nonviolent Jesus in a world of war, poverty, racism and environmental destruction. Daily presentations will include quiet time, small and large group discussion, and opportunity to journal and reflect. Together, participants will reclaim the vocation to be peacemakers-missioned to redouble our work for justice, disarmament and creation.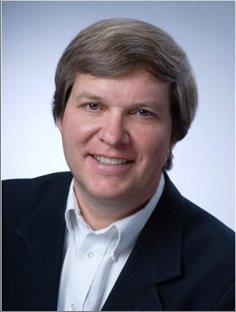 Resource Person: Rev. John Dear is a Catholic priest who was ordained in 1993 as a Jesuit, but is now a priest of the Catholic Diocese of Monterey, California. He lives in New Mexico. He is internationally known voice for peace and nonviolence. For over thirty five years, he has traveled the world teaching, lecturing, organizing and practicing nonviolence in the tradition of Gandhi and Dr. King, in pursuit of a more nonviolent world. He believes that peace is not something static, but rather, to make peace is to be engaged, mind, body and spirit.
John has two Master's Degrees in Theology from the Graduate Theological Union in California, and has taught at Fordham University. He served for years as Director of the Fellowship of Reconciliation, the largest peace organization in the U.S. John is a person who has the courage of his convictions and who speaks out and acts against war, the manufacture of weapons and any situation where a human being might be at risk through violence. He has been arrested over 80 times for various acts of civil disobedience against war.
John is an avid writer and has authored over 35 books. His forthcoming book is They Will Inherit the Earth. He is presently on the staff of Pace e Bene whose vision is "to have a world with dignity, justice and peace for all" and a co-founder of Campaign for Nonviolence.
Recommended Readings
1. John encourages you to read books about active nonviolence and one of the Gospels in preparation for the program, as well as books by and about Gandhi and Dr. King.
2. Books by Fr. Dear:
The Nonviolent Life. (Publisher Pace e Bene Press, 2013)
The God of Peace: Toward a Theology of Non Violence. (Orbis, 1994)
Walking the Way. (Twenty-third Publications, 2015)
Jesus the Rebel (Sheed and Ward Franklin WI, 2000)
The Questions of Jesus (Doubleday, 2004)
Lazarus Come Forth (Orbis, 2011)
Thomas Merton Peacemaker (Orbis, 2015)
Mohandas Gandhi: Essential Writings (Orbis, 2002)
They Will Inherit the Earth. (Orbis, forthcoming)